What do you do with FSRD? Skater - Fresh Meat
Hometown: Washington, DC
When did you start skating? 07/09/2016
What do you do in the real world?: I'm an Administrative Assistant for the Institute for Physical Science and Technology at the University of Maryland.
Tell us more about your decision to join roller derby: I'd heard about Free State years ago, but hadn't had the time to devote to joining derby. When I suddenly had more free time on my hands I decided to attend a recruitment event. My parents had just moved to Texas and brought Princess, the family dog (and my one true love) with them. With nothing to do and nothing to lose, I took out an order for a pair of R3s and hit the track with the amazing ladies of Free State.
What is your favorite derby memory? My favorite memory so far has been a full-contact scrimmage where I managed to make it through the pack 3 times as a jammer!
What is your secret talent? I can play 2 instruments: the Japanese koto and the violin. I even have an electric violin.
Notable injuries: 1 broken arm, 1 butt bruise, and 1 concussion.
Likes: Dogs, skates, Nutella, Avatar: The Last Airbender (the TV show!), risotto, pasta, rhinestones, going to the movies, puns, boots, cider.
Dislikes: Rude people, kale, bitter food and drink, humidity, chapped lips, hangnails, unresolved cliffhangers, tomato juice.
The Patronus Charm is an ancient and mysterious charm that conjures a magical guardian, a projection of all your most positive feelings; a guardian which generally takes the shape of the animal with whom they share the deepest affinity. What's your derby Patronus and why?
A dog. Dogs are loyal, friendly, and willing to spring into action to defend the ones that they love at a second's notice.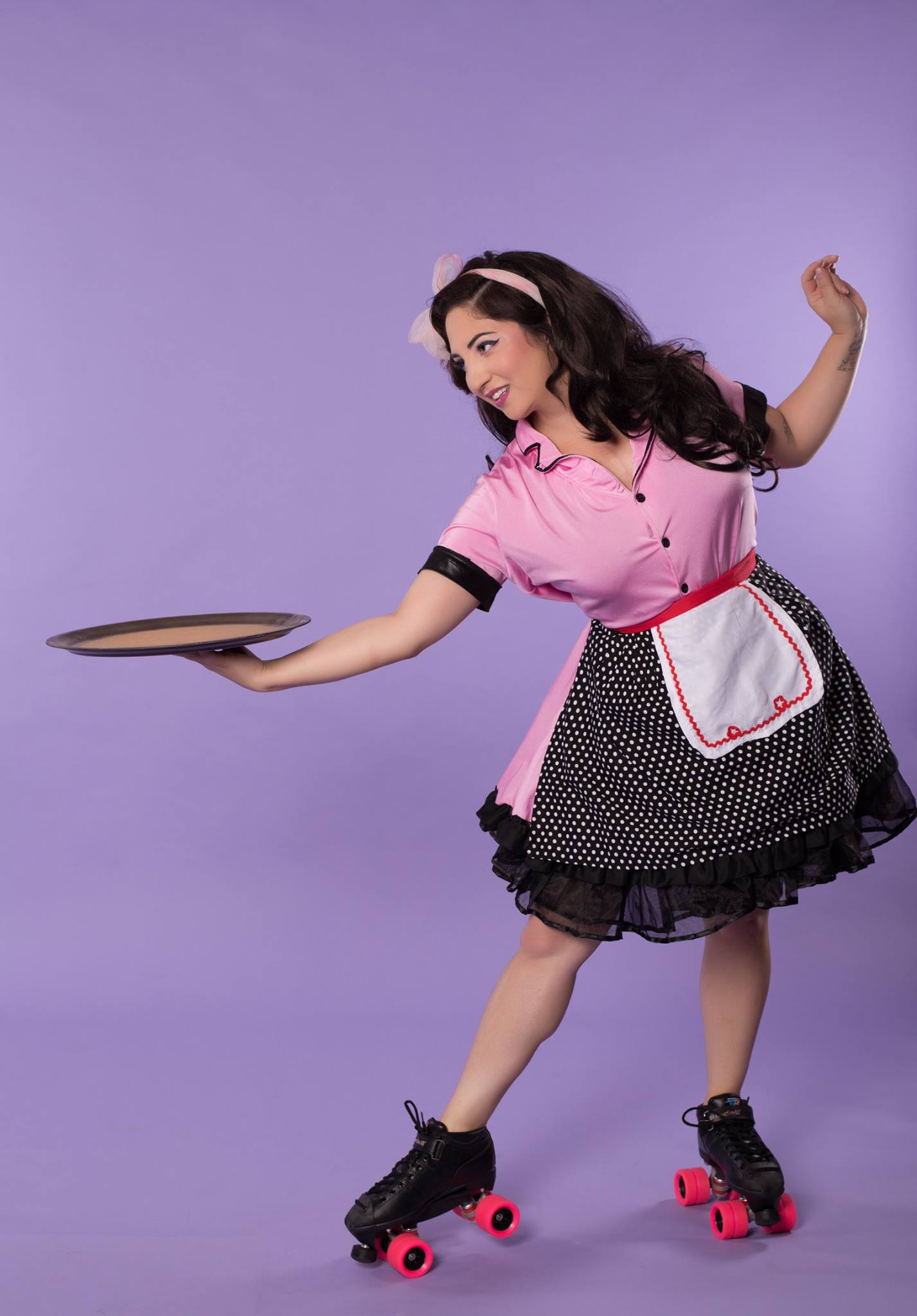 Fangs sharp, claws out, she's ready to defend her family! It's number 3404, NIKKI TRIKKI SAVI!